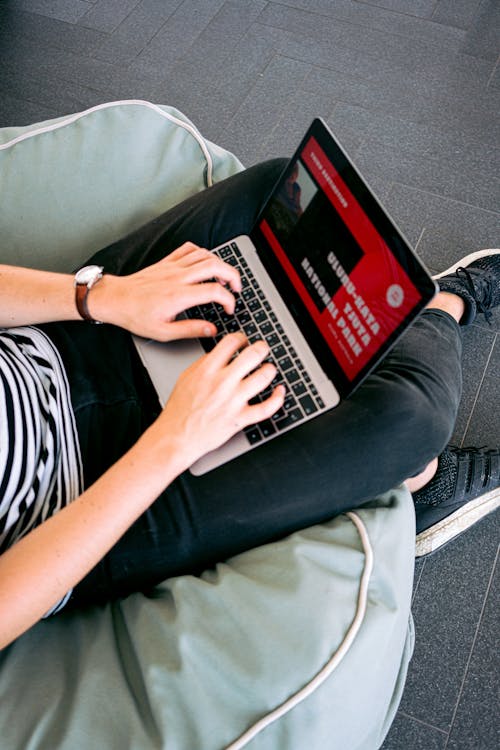 If you want to start a blog, you are not alone. Many people are starting a blog hoping to be able to make money, get more foot in the door of their bricks and mortar business, or even change their employment.
Every blogger who earns an income from their blog knows that the only way you can make money is simply by receiving and keeping traffic. Without your readers, you would not be making money at all.
There are lots of ways to get them there, but the question is - how do you get them back? If a reader is not impressed by your blog at all, they will leave your blog, never to return again.
Why did you start your blog?
Was it to make a lot of money so that you could buy your own South Sea island and become the king or queen of your paradise?
If yes, good luck in your search.
There is a problem with the way of thinking. There is nothing wrong in being financially successful by running a blog. However, when you have the wrong motivation, you may not realize the success you could have had.
This is because these days the internet is about relationships.
You and your audience
What is the best way to build lasting, fruitful relationships with your audience? This is from talking about things you know intimately. If you are an incredible resource of knowledge and experience when it comes to raising and harvesting juniper trees, this is what you should blog about!
A lot of bloggers start trying to enter an area that they see has a lot of money in it. This happens every day with the markets of weight loss and relationship repair. Don't get me wrong, if you help someone lose weight at the end, or repair a relationship, then you are making money by doing a good thing.
However, you may not know much about those subjects.
On the other hand, when you start a Juniper Trees for Profit blog, you already know everything you need to know. You know more than your audience and your competition. Your passion and knowledge in this field will come in every work you do, your writing, your marketing and building a relationship with your audience.
The best way to understand what your audience really needs is to start a blog, where you already know everything about a particular topic.
Blogging is a great way to earn income and promote your business, or simply a place to discuss your passion.
If you do at least these three things, then you can have a super successful blog. You can have a blog, which attracts an audience who wants to read what you have to say and get your advice, and who regularly comes back for more.
All successful bloggers have three things in common:
They post blogs regularly
They post unique content
They post audience-centric content
One way to maintain blogging is to create a blog publishing calendar. A blog publishing calendar will keep in mind important upcoming events, product launches and other issues, which will help you work in advance to keep your blog full of interesting and relevant content.
To create a blog publishing calendar, you first need to make a few determinations:
How often will you blog?
It can be daily, weekly or your choice. It helps you know how often you will need to write blog posts, and when you will need to publish them or schedule them.
What are you blogging for?
Write something different for your audience so that you know who you are writing a blog post for. If you are ready to write, you can see these personalities, helping you stay better focused.
Which blogging categories would you use?
Depending on your niche, you will need to choose some categories that will run when posting on your blog. Spreading the categories can help you come up with more interesting content. For example, if you have a blog about Labrador Retrievers, some categories that can be saved are Labs, Feeding, Exercise, Training, Chocolate Labs and so forth.
Are there any upcoming events or product launches?
Do you have any upcoming events related to your niche? For example, is a conference taking place, or are you (or someone else) launching a new product that is perfect for your niche? Keeping these dates in mind, can help you create content that will entice readers to purchase items at launch.
Once you determine this information, you can start brainstorming content ideas to match upcoming events, product launches, and industry news. Between those types of blog posts, you can put other types of posts such as educational, informative, interesting and fun blog posts.
You need blog posts to keep content and newly updated information flowing through the blog, so that search engines will keep ranking you at the top.
Creating content for your blog needs to be something you do on a regular and ongoing basis. The thing is to keep your blog at the top of the search results as well as keep your audience engaged, informed, and interacting with you.
So how can you do this?
Study Your Audience
This is how you'll know what content to create, as well as how they like to consume it.
Understand Your Niche
You'll need to create content that is engaging, informative, educational and that encourages your audience to interact with them.
Know What You Want to Promote
It helps to also know what you are trying to accomplish with each blog post. Do you want to promote a product or service? And is it your own or someone else's?

so here every information must need for better performance in blogging industry.its real if anyone apply all of action then definitely success in blogging.
at present time many competition available but the real competition is that self improvement. because in this world everyone have unique quality for greatness and achieve your goal of life and happiness.