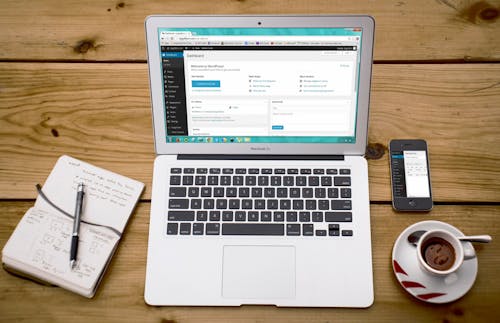 welcome to all new bloggers
when every new blogger come to in this field. maximum person need to only free blogging platform do here we are discussing about both of type free or premium blogging platforms
the simple true is premium means very easily use to understand and work smoothly or free means not very hard to use but we can say something different compare to premium.
so lets start explain
first all free platform and some included premium
It is a basic free platform provide by google every new blogger we can say its some easy steps and you can start write some post and edit option or publish easily.
here many of free theme or template available and easily customize because all are basic procedure. so need for just think a domain name and free domain blogs pot provide by google.
you can modified post and multitasking platform for making post content or header or footer changing sidebar also available you all know we can see many blogs on google have own
theme. and if you interested in premium theme to apply for use you can easily change in html process.and i thought just starting to learn blogging it is good.
The wix platform is lust looking based point of view for new blogger.this is drag or drop website builder and 500 best design based template with app or additional feature.
here top grade hosting plan available that very best for site loading or others factor are good.its design very beautiful for attracting people and make more interested.
per wix account for free available 500 MB storage or 1GB bandwidth.its is second basic plan for new blogger.
It is blogging platform that provide a software open source content system for management in blogging field joomla is very demanding or more useful software its very powerful
and use for flexible. we can use for both any kind of blogs or websites. here one special quality provide self created your own template with using array of data for a perfect design.
it is self hosted domain . hundred of template available to choose for your blog or website with multi customize option.
we can say it platform some free or with a plan here two blogs or web pages are free. then according to quality or features.here are 1 gb storage or bandwidth but available third party ads on this
platform. its startup very easy to use and comfortable for new blogger.
this is only build for network sites that for bloggers or hubbers. every blogger or hubber can share own story and share some useful info. it is use for some special art or interest design section for creative people generate revenue by ads or affiliate.
this platform for private safe underline base for show special article it mean you can freely modified your article with the help down on line."API-first" approach call to this so your content is safe on this server.like to every platform have own design feature. its good platform for new blogger.
every one already hear this name for blogging related field. then you can easily understand how is this best platform you think something miss so with wordpress domain free to use but some more feature are premium.you know why most popular because it have very simple way for use and easy to understand. its all features are external adding for special uses.means if we want to add some extra tool then we can install.this platform is very popular and and all big bloggers believe and very trustful platform. many people use this for very interesting post.
we can say easily it is the half house for both wordpress or twitter. it provide many of function are external. you know this the best for mobile making content easily to submit any places or any where handed use content and very easy to customize theme . tumblr has own social power network so very easy to share with another people through links or anyway.
this platform include with twitter founder and best use for micro blogging or a particular niche blogging.the platform special social oriented place. any blogger are taking word seriously so this is awesome for them.
we can say simply its platform some coding based content management or framework. important fact its very user friendly platform here available full source of editing include ton of feature
with new name activity monitoring.
in blogging the content making platform website creation system solely creating blog here something drag or drop system include component that help fast making pages. here like to other platform have customize system.it is best way spread your words in this world.
here you get notebook system for making a blog content here also available bunch of theme and customization it offer to embed system means connect to many sites in the world.it have also drop box for easily store many of content.
here one of the different platform in blogging field there not need of login any account. just only URL post or password required . image place by dragging system or multi post system
with the help of tag. here not need of personal info.
in this platform need more potential using CMS. it have worth well looking into this design.it also have open source content management system or flexibility framework. it have some extra feature with this creating or maintaining website you can create a web applications here.it means double benefit for a blogger. most is administration panel.
make modification system for rich text editing or embed videos or many navigation system.
so most popular uses platform information available here you can use to according your point of view. but my point of view says that if we want ready to best. then starting learning is most important and its focus use only interest work can do easily. so when you enjoy fill in your work its you are always growth for best.
thanking you for give your valuable time
sharing is helping